Passion Lighting has extensive charitable event involvement in the communities we serve.
Passion Lighting supports a wide variety of events, organizations, charities, and other great causes throughout North Texas. With an emphasis on events that support children, our military, and the needs of the less privileged, Passion Lighting contributes products to a wide variety of causes whose mission is to raise money for those in need.
From causes including Wounded Warriors, Cook Children's Hospital, Susan G Komen, and Trinity Habitat for Humanity, to a wide variety of local events including local school fund raising, local emergency worker events, and so many others, including the following…
---
We have contributed to Cook Children's charity every quarter since we opened in 2007; to-date, we have contributed over $12,000 in cash to their efforts to serve the children in the North Texas area. Cook means a lot to Passion Lighting and to our family, as they directly impacted our youngest son's life in a manner we cannot ever appreciate enough. In honor of their efforts, we started Passion Lighting with a core goal of giving a portion of all sales to their efforts, even during the first few years as Passion Lighting lost money when we opened our doors as a new business.
---
Passion Lighting routinely donates product to this organization in an effort to help support their efforts in our local communities to help improve the lives of those around us.
---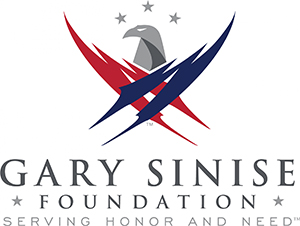 Passion Lighting sponsors the Gary Sinise Foundation with a monthly contribution and has done so for several years. With multiple family members having served in the military, as well as employees and their relatives, we honor, respect, and very much appreciate everything our troops have done to protect America.
---
This charity is important to Passion Lighting, with members of our team and our family having directly experienced the impact of breast cancer. In an effort to help combat this disease that impacts so many, Passion Lighting supports Susan G. Komen with a yearly sales event as well as "Going Pink."
---
Passion Lighting sponsors Shiner's Hospitals, which supports children and has specialized in orthopaedic conditions since 1992.
---
Passion Lighting proudly sponsors St. Jude Children's Hospitals, which focus on finding cures for childhood cancer and other life-threatening diseases.
---
Grapevine Chamber of Commerce Foundation in support of the School Supply and Christmas Spirit programs
Colleyville Women's Club
Grapefest 2015
DFW Express Baseball
Journey to Dream 2015
Trophy Club Women's Club
---
If you would like Passion Lighting to consider a product donation to support your local charitable event, please contact Passion Lighting at info@passionlighting.com and provide event details. We will generally get back to you within seven to 10 days, or you can mail event information to our address. While we cannot sponsor all requests, we carefully consider each event and cause.