When it comes to outdoor lighting trends, Passion Lighting in Grapevine takes great pride in offering the latest styles and options. One of our most popular options we have in stock at all times is the Kicher long shroud light. This fixture is designed to be mounted in a number of places, and the shroud protects the light source, no matter where the light happens to be. Watch the video below and then visit our showroom to learn more!
Hiding the Light Source
One of the primary benefits of this long shroud fixture is that it adequately hides and protects the light source, no matter where in your yard it is. Depending on the angle at which you mount it, you can shine the light on a deck, steps, or another area, and it will be hard to pinpoint from where the light is coming. This is great when you want to wash or graze an area with lighting, and you don't want people to be able to see the light source or to have the light shine in their eyes as they walk by.
Mounting the Fixture
When thinking about where to mount your new long shroud fixture, it's important to think about what areas need the most lighting. If you have a walkway or path that you want to bathe in light, then consider mounting the fixture in a tree that's next to the path. If you have an arbor or pergola in your backyard, then these lights can be mounted in multiple places to provide general illumination for a seating area. We can help you find the right tree mount or deck mount hardware that will keep your fixtures firmly in place.
Should you want to place your lights on the ground to provide uplighting, then you'll need the proper stakes. You can put your fixtures next to trees and bushes or near the house to illuminate your landscaping or to wash the exterior of your home in light.
Lighting a Large Area
Depending on the height at which you mount your long shroud lights, and at what angle, you can illuminate quite a large area. If you have a set of steps leading up to your back door, and you don't want to install individual step lights, then one of these fixtures can provide light for several steps at once. You can have an area of 10×10 feet, or larger, that is illuminated by one fixture. With multiple fixtures, you can light a very large area, such as a back deck or patio.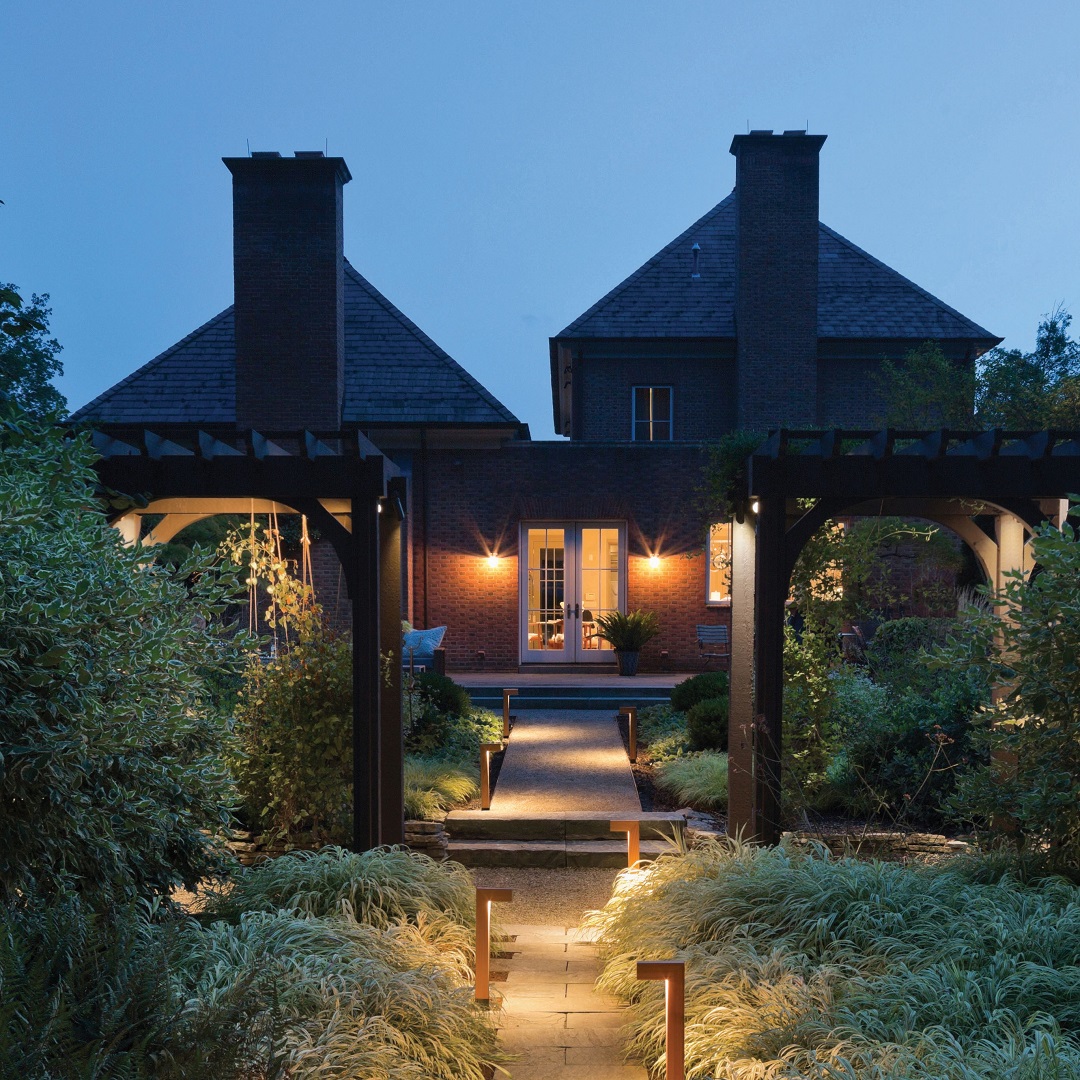 Visit Us Today
If you'd like to learn more about this long shroud fixture or other outdoor lighting options that we offer, then visit our showroom today. Our experienced team can show you all that we have in stock, and they'll gladly answer any questions you have about light placement, position, and more. We can also help you with installation and design issues so that you get the most out of your new exterior lighting.
We look forward to seeing you soon!